Another Great Book Giveaway from 
Let the Bird Fly!
On EPISODE 43 of Let the Bird Fly! the guys welcomed back Rev. Dr. Mark Braun to discuss the book of Deuteronomy (something Dr. Braun has spent some time thinking about.) If you haven't listened to the episode yet, you can do so right here, and while you're at it SUBSCRIBE to the podcast to make sure you get all of the Let the Bird Fly! episodes as soon as they're released.
If you're interested in Dr. Braun's book on Deuteronomy (and after that episode, how couldn't you be?) , you can purchase a copy from Northwestern Publishing House, or you can WIN A COPY in our latest BOOK GIVEAWAY below.

So if you're interested, just enter your name and email below and click "Submit Entry" to be entered.
After submitting your entry, share with your friends and receive an Extra Entry For Every Friend Who Uses Your Link. Thank you also for sharing the podcast with your friends and family; it's the best way for us to reach those people who might dig what we're trying to do.

Finally, if you're the lucky winner, we'll be in contact via email to find out where to send your book. And who knows, maybe we'll even announce the winner on an upcoming episode (of course, we'd make sure to get your permission first.)

Win a copy of Dr. Braun's "Deuteronomy"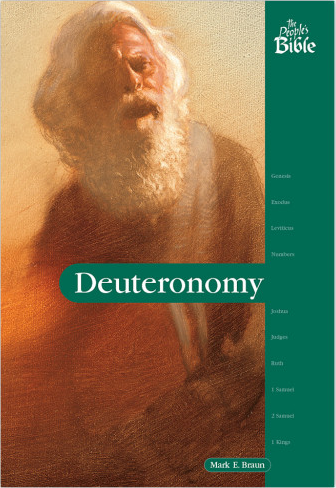 close
Contest Rules & Disclaimer
We will give away TWO copies of Dr. Braun's book "Deuteronomy." The winners must have the book sent to a United States postal address.

We promise never to sell or share your email address or any of your information with anyone else. We will contact all participants via email once the contest has ended to inform them of the results.