Another Great Book Giveaway from 
Let the Bird Fly!
…but with a twist
On EPISODE 87 of Let the Bird Fly! the guys welcomed Valerie Locklaire to discuss her book Called to Defend: An Apologetics Handbook for the Middle School Student.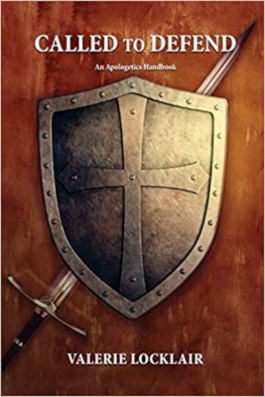 We're so confident that you'll want a copy after you listen to the episode, that we've decided to give a signed copy to FOUR lucky listeners. So what do you need to do in order to get your hands on one of these rare Let the Bird Fly! episode signed copies? Well that's easy (or at least hopefully it's entertaining):
Send us an email at podcast@LetTheBirdFly.com with the most outrageous,  cringe-worth, goofiest thing you've ever heard Wade say on the podcast.
But hurry, you only have until Tuesday, February 5th, 2019 to get your email in. And if you're looking to jog your memory and need a place to start, where better than animal fights … I mean, the Preaching as a Means of Grace episode?
Thanks for listening! If you're enjoying the show, we'd be thrilled if you'd share it with others you think might enjoy it as well.