Hello!
My name is Michael Berg. In many ways, my story can only be told with thankfulness expressed at the start for one man, Wade Johnston. Wade has been a friend, colleague, mentor, inspiration, and constant voice of encouragement. He radiates joy and models grace like few others. As much as he loves bicycles, trains, and buses, he has always loved me more, along with so many others in his life. More than once I've thought of him as a modern St. Francis of Assisi. I do not know where my life would be, let alone my theology, without him.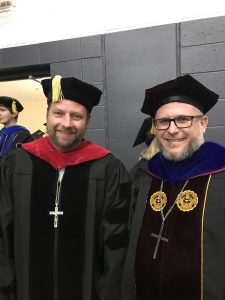 #bestfriends
I was born to Rev. Peter and Susan Berg in Chesterfield, MO in 1978. My five siblings and I spent our childhood in Black Jack, MO, Thousand Oaks, CA and Plymouth, MI. I am a graduate of Michigan Lutheran Seminary (1996), Martin Luther College (2000), Wisconsin Lutheran Seminary (2005), The International Academy of Apologetics, Human Rights, and Evangelism (2013), and the Talbot School of Theology at Biola University (2017). I served as pastor of St. John's Lutheran in Wood Lak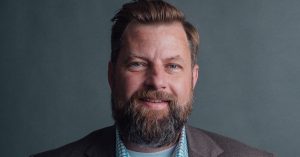 e, MN for twelve years. I now teach at Wisconsin Lutheran College in Milwaukee, WI. I have taught a variety of courses at WLC including Introduction to Scripture, Introduction to Theology, Christ in the Old Testament, World Religions, Apologetics, Christian Worship, Pauline Epistles, Thought and Life of Martin Luther, and History of Christianity.
I also teach Apologetics at Wisconsin Lutheran High School (Milwaukee), Christ in the Old Testament at Martin Luther College (New Ulm, MN) and serve as a pastoral assistant at St. John's Lutheran in Mukwonago, WI.
My thesis at the International Academy of Apologetics was entitled "Christian Apologetics in the Emerging Postmodern Culture: Brian McLaren's "A New Kind of Christianity"– or the Theology of the Cross?" My doctoral project at Biola was entitled "Masks of God: Vocation as the Proper Setting for Human Flourishing."
Along with Wade Johnston and Jason Oakland (and sometimes Peter Hermanson and Ben Leyrer) I co-host the podcast Let the Bird Fly!
I am privileged to have 1517 publish these two titles Vocation: The Setting for Human Flourishing (audio version, Spanish version) and On Any Given Sunday: The Story of Christ in the Divine Service. And coming soon from Northwestern Publishing House, The Baptismal Life. I have also written for Logia, Gottesdienst, Preach the Word, and Forward in Christ.
I married my college sweetheart, Amanda Nelson, in December of 2001. Amanda is an early childhood teacher and has taught at Lutheran schools in Menomonee Falls, WI, Milwaukee, WI, The Woodlands, TX, and Wood Lake, MN along with serving the Lakeview Public School District (Cottonwood, MN) as Early Childhood Director. Currently she teaches kindergarten and preschool at St. Philip's Lutheran School in Milwaukee. Together we have three daughters, Abigail, Noelle, and Sophia.
Peace in Christ!
Facebook @MichaelBerg
Instagram revmichaelberg
TickTock revmichaelberg
YouTube @revmichaelberg