In case you missed it on Episode 37, we're giving away ANOTHER copy of Wade's most recent book: A Path Strewn With Sinners: A Devotional Study of Mark's Gospel and His Race to the Cross.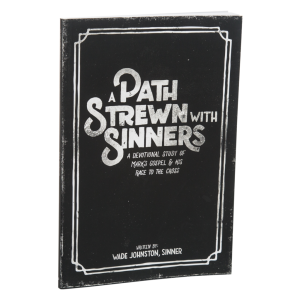 If you're interested in your very own signed copy, head on over to our BOOK GIVEAWAY PAGE and sign-up! And after signing up, we'll provide you with a link to share the giveaway with your friends and family. You'll even get an additional entry into the giveaway for everyone who signs up through your link.
As always, thanks for listening, reading, and sharing. If you're not doing so already, we'd love for you to join the conversation on Facebook or by emailing us at podcast@LetTheBirdFly.com.