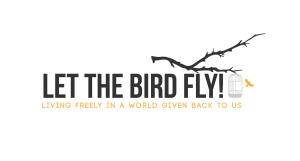 We were honored to have Dr. Mark Braun as our guest on episode 5 of Let the Bird Fly!, where Dr. Braun discussed the intertestamental period, which is the topic of his book The Time Between the Testaments: Connecting Malachi to Matthew. While we certainly hope to have Dr. Braun on again in the future, we expect many of our listeners will be eager to hear more from him before we are able to do so. For those restless listeners, we offer some temporary relief from your agitation. Dr. Braun has been kind enough to share with us an essay he delivered in 2015 entitled Lord, Keep Us Steadfast in Your Word.

In this wide-ranging essay, Dr. Braun discusses the challenges that the Church has faced (especially over the past century) in its struggle to remain true to the teachings of Scripture. Touching on topics such as the sexual revolution of the 1960's, postmodernism, and the influence of Eastern religions on the Western world, Dr. Braun challenges his readers (well, listeners, since the essay was originally delivered to an audience) to grapple with the cultural changes that have directly impacted the church (and continue to do so). Turning to the history of the Church, Dr. Braun highlights two moments in which the Faithful found themselves at a liminal moment, from which there would be no cultural return. The first was the fall of Israel and Judah; the second was the persecution that began with the martyrdom of Stephen. In both of these moments the Faithful were thrust into a new world, in which their culture was challenged and even changed. To remain steadfast is not a new struggle for the Faithful, but rather a persistent battle, which has remained with the Church throughout her life. Facing the struggle, Dr. Braun provides a defense for Lutheranism. Yet he warns that indiscriminate compliance to our church bodies may leave blind spots, which prevent us from recognizing fully the challenges we face, as well as the shortcomings of our own culture. Throughout his thoughtful essay, Dr. Braun challenges us to consider where we have come from and where we are, so that in so doing we may be prepared for the task before us; confident not in our culture, but in the sure grace, promises, instruction, and encouragement of the Word of God.

So, if you're looking for more from Dr. Braun (and let's be honest, who isn't after listening to episode 5), click here to read his essay: Lord, Keep Us Steadfast in Your Word. And if you haven't yet listened to our interview with Dr. Braun, you can do so right here: Episode 5 – The Time Between the Testaments.